Jurnal Ilimiah
Jurnal
Ilimiah
Jurnal ilmiah baik nasional terakreditasi dan jurnal ilmiah internasional bereputasi yang dikelola Sekolah Pascasarjana Universitas Diponegoro adalah sebagai berikut: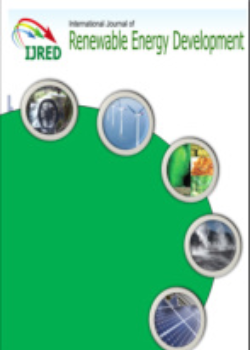 International Journal of Renewable Energy Development
The International Journal of Renewable Energy Development – ISSN: 2252-4940 is an open access and peer-reviewed journal published by Center of Biomass and Renewable Energy (CBIORE) Diponegoro University Indonesia that aims to promote renewable energy researchs and developments, and it provides a link between scientists and practitioners. The International Journal of Renewable Energy Development has been identified in crossref with a DOI number: 10.14710/ijred.
Since January 2017, IJRED is also accredited by Directorate General of Research Empowering and Developments, Ministry of Research, Technology and Higher Education (SK No 60/E/KPT/2016).
The scope of journal encompasses: Photovoltaic technology, Solar thermal applications, Biomass, Wind energy technology, Material science and technology, Low energy Architecture, Geothermal energy, Wave and Tidal energy, Hydro power, Hydrogen Production Technology, Energy Policy, Socio-economic on energy, Energy efficiency and management
The journal was first introduced in February 2012 and regularly published online three times a year (February, July, October).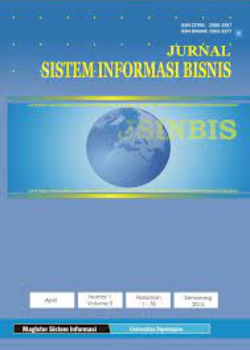 Jurnal Sistem Informasi Bisnis
SINBIS (Jurnal Sistem Informasi Bisnis) diterbitkan oleh Program Magister Sistem Informasi Universitas Diponegoro dalam dua kali setahun dengan No ISSN Online : 2502-2377 dan ISSN Print : 2088-3587 Terakreditasi SINTA 2 DIKTI No. 48a/KPT/2017.
JSINBIS merupakan jurnal ilmiah dalam bidang Sistem Informasi bisnis fokus pada Business Intelligence. Sistem informasi bisnis didefinisikan sebagai suatu sistem yang mengintegrasikan teknologi informasi, orang dan bisnis. SINBIS membawa fungsi bisnis bersama informasi untuk membangun saluran komunikasi yang efektif dan berguna untuk membuat keputusan yang tepat waktu dan akurat. Business intelligence sebagai dasar pengembangan dan aplikasi SINBIS menjadi kerangka kerja teknologi informasi yang sangat penting untuk membuat agar organisasi dapat mengelola, mengembangkan dan mengkomunikasikan aset dalam bentuk informasi dan pengetahuan. Dengan demikian SINBIS merupakan kerangka dasar dalam pengembangan perekonomian berbasis pengetahuan.
JSINBIS terbit 2 (dua) nomor dalam setahun, yaitu bulan April dan Oktober. Artikel yang telah dinyatakan diterima akan diterbitkan dalam nomor In-Press sebelum nomor regular terbit. JSINBIS telah terindeks Google Scholar dan OneSearch.id Perpusnas, Crosreef, Sherpa/Romeo, dan terus akan diupdate mengikuti perkembangan.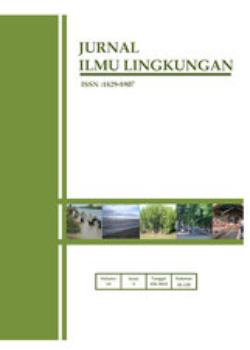 Jurnal Ilmu Lingkungan
Jurnal Ilmu Lingkungan (Journal of Environmental Sciences) (ISSN: 1829-8907) is scientific journal accredited by The Ministry of Research,Technology dan Higher Education (SK No. 48a / KPT / 2017) published by Graduate Program of Environmental Sciences, School of Postgraduate Studies, Diponegoro University. The journal was purposed as a medium for disseminating research results in the form of full research article, short communication and review article on aspects of environmental sciences.
Jurnal Ilmu Lingkungan accepts articles in Bahasa Indonesia or English by covering several topics of environmental studies including Environmental Management, Environmental Ecology, Conservation of Natural Resources and Environment, Development and Environment, Environmental Impact Analysis, Planning and Environmental Administration, Environmental Health, Environmental Engineering and Environmental Pollution, and Environmental Information Systems.
The journal periodically publishes two issues in a year on April and October.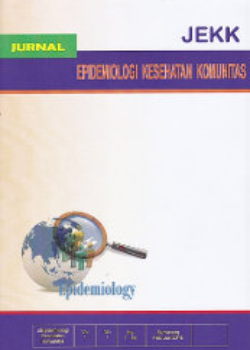 Jurnal Epidemiologi Kesehatan Komunitas
Jurnal Epidemiologi Kesehatan Komunitas (e-ISSN:2615-4854) provides publication of full-length papers, short communication and review articles describing of new finding or theory in epidemiology, health and life science and related areas. JEKK has 1 volume with 2 issues per year. This journal was published by the Master of Epidemiology, School of Postgraduate Studies, Diponegoro University.